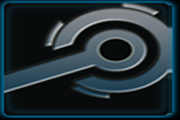 Scheduled: 19:30 GMT, 26 January 2014 to 20:40 GMT, 26 January 2014
Schedule:
Passed
The Nationscup 2013/14 hosted by
basearena.org
is kicking off today with the first Clan Arena matches at 21:00 BST. ICTF will follow on Thursday at 21:00 BST and on Sunday we finish the week with a nice dose of TDM at 20:30 BST and CTF at 21:45 BST.
We will try to provide streams for as much games as possible. Users with active streams interested in streaming games should join
#basearena
in quakenet and contact spenzer.
The team captains please make sure that every player of your team is registered and added to your team and also adds his Quake Live account to his profile.
For more information join
#basearena
in quakenet. We wish every team good luck and much fun!
Links:
Official Website
,

#basearena
Edited by Teen Queen at 20:26 GMT, 26 January 2014 - 24197 Hits