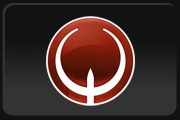 Scheduled: 01:00 CDT, 7 April 2012 to 07:00 CDT, 7 April 2012
Schedule:
Passed
The Party
is proud to announce the including of a Quake Live tournament to their lineup. The mode to be played is
4v4 CTF
. This would be a premier for a
Quake Live CTF tournament on LAN in Europe
. The tournament is to be played out on tournament computers to allow for greater accessibility for international players and teams that cannot bring their own computers. The tournament will feature prizes for the top finishing teams, like headsets, graphic cards, keyboards, mice, motherboards etc. There will also be a small amount of money available to distribute if enough teams show up to make the tournament a success.
General Details
Tournament:
QLCTF 4v4
Date:
6-7-8th of April 2012
Location:
Convention Center Eindhoven, Netherlands (
http://www.beursgebouw.nl/
)
Scale:
1500 to 2000 gamers
Website:
http://www.the-party.nl/
mIRC:
#theparty (on Quakenet)
Schedule:
http://img813.imageshack.us/img813/4741/qlctftp10layout.jpg
Stream:
http://www.twitch.tv/leveluptv
Prizes:
* 4x Antec Eleven Hundred
* 4x Antec Kühler H2O 920
* 4x Antec HCG-520M EC
* 4x SteelSeries Ikari
* 4x SteelSeries Qck Heavy
* 4x SteelSeries QcK Mass
Information regarding the whole event:
Edited by Trance at 18:46 CDT, 6 April 2012 - 196878 Hits