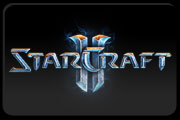 [center]
[img]http://zeekmarketing.s3.amazonaws.com/images/nese-banner2.jpg[/img]
[/center]
A new qualifier tournament is now open for registration. The NeSE 1v1 Open Qualifier #1 has $250 in prizes and two invites to the NeSE. This an open tournament open to all North American Starcraft 2 players.
Start Date     Sat Jul 16, 1pm PT / 4pm ET / 22:00 CET ( 9d 15h away)
Checkin Starts     60 min before start date ( 12pm PT / 3pm ET / 21:00 CET)
Prizes:
- 1st and 2nd Place Winners Will Receive Free Entry into the NeSE StarCraft 2 1v1 Tournament featuring round by round cash prizes!
- 1st Place also earns $250!
- Winners will be contacted in-game or by email, cash prizes will be sent via paypal.
Registration for the
tournament
Live Coverage during the event at
z33k.tv
About the NeSE:
The NeSE is brand new and never before seen style of video gaming tournament for StarCraft 2 that includes; Round by Round Cash Prizes Doubling Every Round, 25% of ALL Participants are Guaranteed to win, 1v1 and 2v2 Bracket Settings and much more.  Our commitment is to eSports in the United States and if you commit to us we promise to constantly increase prizes, feature high quality professional broadcasts and the most entertaining gaming environment in eSports. Learn more at ne-se.com.
8571 Hits