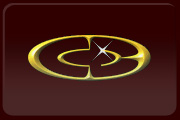 The group stage of the Clanbase Quake Live
CTF opencup
has finished and the playoffs are starting this week. A total of 12 clans from 3 divisions have made it through the group stage. We're looking to add as much coverage possible on all games, so everyone can view and enjoy the matches that will take part in the playoffs. There will also be interviews with individual players from several of the clans regarding their thoughts on their upcoming games which will be posted soon, so check it out!
As you can see above, we have some interesting matches that will occur within the playoffs. Will

viRus or

K1ck be able break the undefeated streaks of

LLL and

Broken? Who will claim first place in second and third leagues to earn themselves a promotion for next season? Tune in to find out, or as Mr. T would say I pity the fool who don't watch these games!
Links:
Groups
,
Playoff tree
,
Cup page
Edited by Badb0y at 01:09 CDT, 26 May 2010 - 8133 Hits