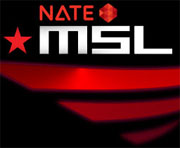 Loser:Flash (T), Odds: 70% (1.4:1)
Bets placed: E$24867, betting open: 10:28 CST 21 Jan 2010 to 02:00 CST 23 Jan 2010
Winner:Jaedong (Z), Odds: 29% (3.3:1)
Bets placed: E$8983, betting open: 10:28 CST 21 Jan 2010 to 02:00 CST 23 Jan 2010
02:00 CST, 23 January 2010
The most anticipated Starcraft match for quite some time.
The most likely best Terran of all Time Lee Young Ho

"Flash"
against
the most likely best Zerg of all Time Lee Jae Dong

"Jaedong"
.
While Jaedong hasn't been doing as well lately Flash has been pretty much unbeatable (winning the OSL last weekend with a 3-1 walk over

Movie) - especially against Zerg. But with Jaedong you never know what's going to happen - will Flash win both OSL & MSL? Or will Jaedong make it yet again?
STREAMS:
roffles
Orange_TV
more can be found on the right side
here
Edited by KekS at 02:13 CST, 23 January 2010 - 11293 Hits