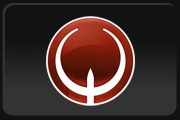 Update: Season 1 is over! Thanks to everyone who participated, especially Dird who helped me with keeping the tables up-to-date and the players who finished all their games.

Season #2 is up and running: http://www.esreality.com/?a=post&id=1815752
The ESR Community QL League starts today, Wednesday the 25th Nov.
The division rankings can be found at the corresponding pages (bottom of this post or in the table of content in the right frame. Use this thread for discussions, questions and match results. Make sure to read the
(short)
Rules.
Players are encouraged to join

#esr.ql
Edited by Nukm at 06:19 CST, 11 January 2010 - 160199 Hits