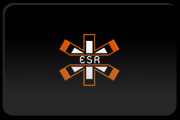 Did anyone ever thought about the fact that people like us do have their hands on the mousepad virtually all day long? My hands at least rest on this mousepad of mine between 8 and 14 hours a day.
So, while there is so much contact between my skin, sweat and this pad I wondered if the retailers and producers of mousepads have thought about the materials they use as plastics, foams and rubbers often contain heavymetals, plastic softeners and so on. Understandably I wouldnt like those to affect my health.
There's a European Norm "EN 71-3" that specifies the migration of chemical elements into the skin and human organism. It was basicly designed for toys and small children but some mousepad producers who target office users certify their pads with this. Unfortunately I havent found a single gamingpad company that does so. Most retailers didnt even know what I was talking about.
Advices? Ideas? Anything...?
Mon
Tue
Wed
Thu
Fri
Sat
Sun
1
2
3
4
5
6
7
8
9
10
11
12
13
14
15
16
17
18
19
20
21
22
23
24
25
26
27
28
29
30
Edited by gzzzt at 06:00 CDT, 24 September 2009 - 6760 Hits