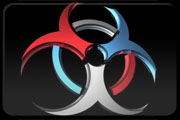 Scheduled: 12:00 CST, 24 January 2009 to 17:00 CST, 24 January 2009
Schedule:
Passed
Hihi! Well, as there has been a long absence of 2v2 from the "competitive" scene (lol) I have decided to organize one for you hippies. I will be talking to some members of the community to get GTV/Shoutcasting as well as having the servers prepared. If anyone would like to help, please feel free to contact me as a couple of referees would be nice. As it stands there is only 8 slots, if there is enough interest i will make it 16.
E-mail me your rosters, with team name, captain and means of contact before January 20, 2009!
Tournament begins: 12:00 CST, 24 January 2009
Play more promode with your barn!
www.promode.org
Edited by Nicky at 22:41 CST, 29 December 2008 - 13489 Hits