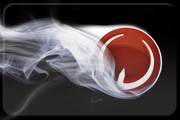 Straight from
www.idsoftware.com
, here's the important part:
"QuakeCon 2008 will mark the debut of the first-ever Intel QUAKE LIVE Championships pro tournament. QUAKE LIVE is id Software's new game created to deliver the excitement and energy of a first-person multiplayer game to a broader audience through a free and easily accessible browser-based experience. The Intel QUAKE LIVE Championships will feature a classic $12,500 One Versus One tournament along with a $12,500 Capture the Flag Team Tournament."
Also featuring a ET:Quake Wars tournament, and a Quick Draw Tournament (lol?).
6959 Hits