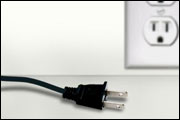 "Police are hunting a hooded man who stabbed a passer-by as he waited to buy a new edition of a notoriously violent computer game.
Up to 100 people witnessed the knife attack as they queued ahead of the midnight release of Grand Theft Auto IV.
The 23-year-old victim was attacked as he passed the queue outside Gamestation, in George Street, Croydon, at about 11pm".
http://news.uk.msn.com/Article.aspx?cp-documentid=8195947
Not surprisingly it was a black guy that did it.
Awesome game BTW.
25382 Hits