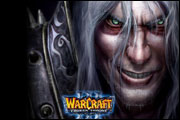 In
a Gotfrag article
just released the 2007 prize money winnings in Warcraft III: The Frozen Throne by tournament, player, race and nation have been gathered and broken down in various numbers.
Read it to find out various interesting information, such as:
Tthe combined winnings total over one million dollars with the player topping the list winning more than a Counter-Strike team ever has in a season. One Warcraft III race can claim more winnings than the other three combined, the players of a certain nation in Asia can claim the same.
1157 Hits