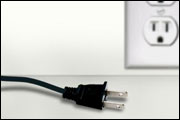 ...until he is seven and i will give you the man.
Just got the complete (atm) up series \o/ for those of you who havent heard of it:
http://en.wikipedia.org/wiki/Up_Series
It's pretty interesting watching them develop over several years but seeing the changes in a few hours e.g. watching neil's perspectives change from his school days to the point where he's hitchiking from place to place living off benefits.
First two weren't that good but it starts to get interesting when they're 21 and up.
I'm uploading them to google video:
7 up
14 up
21 up
28 up
35 up
42 up
49 up pt. 1
like it? :o
want me to up more? :o
does that posh kid have the most fucked up lips ever? :o
discuss.
Mon
Tue
Wed
Thu
Fri
Sat
Sun
1
2
3
4
5
6
7
8
9
10
11
12
13
14
15
16
17
18
19
20
21
22
23
24
25
26
27
28
Edited by Dird at 17:19 CST, 22 February 2007 - 25462 Hits