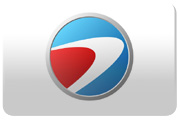 View Coverage:
ESWC 2005
Organiser:
Ligarena
Website:
www.esworldcup.com
Location:
France,
Duration:
6 Jul 2005 to 10 Jul 2005
The ESWC Organizing Committee confirms today that the Electronic Sports World Cup Grand Final will be organized from Wednesday 6th July to Sunday 10th July 2005, in the most prestigious venue of France, in Paris: "The Carrousel of the Louvre" – with the support of Nvidia as Main and Worldwide Partner. The ESWC Grand Final, designed as a traditional sport event and produced as a show for television, will gather together 800 champions selected trough a world tour involving 50 countries from February to June 2005.
During five days of competitions, concerts and parties, competitors will battle for more than $300.000 of prizes. 60 major matches will be played on 3 stages – including a main hall with 2000 seats for spectators. A dedicated television program, international media agreements and a daily broadcast of the event by satellite and broadband will be part of the set-up to elevate ESports to the status of the most exciting sporting adventure of the XXIth century.
Ligarena, ESWC Organizing Committee :
http://www.ligarena.com
Nvidia, Main and Worldwide Sponsor :
http://www.nvidia.com
Edited by Sujoy at 17:49 GMT, 4th Feb 2006 - 20247 Hits