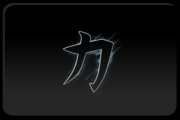 :(
QW - dead - but as a super old game still a little bit active, doing some leagues and cups, as a community they are doing quite ok
Q2 - don't care but probably dead
Q3/QL/cpma - dead
Q4 - dead
QC - is this is even a afps? Anyway it runs badly. Sadly most popular one..
Reflex - dead
Diabotical - dead, GD studio focused too much on Wipeout / Clan Arena, main game mode...
New game - not anytime soon
All games played by few players, mostly unplayable most of the time.
Still possible to find some pickup, play and have fun but it is depressing. Sad thing.
And we are all sitting in separate discords, making separate small tournaments instead of maybe joining forces.
Maybe some day Betsheda will close the QC servers and at least some people will go back other games. Even hard to find any sort of temporary alternative...
Sad. Who did this to Quake?...
13354 Hits