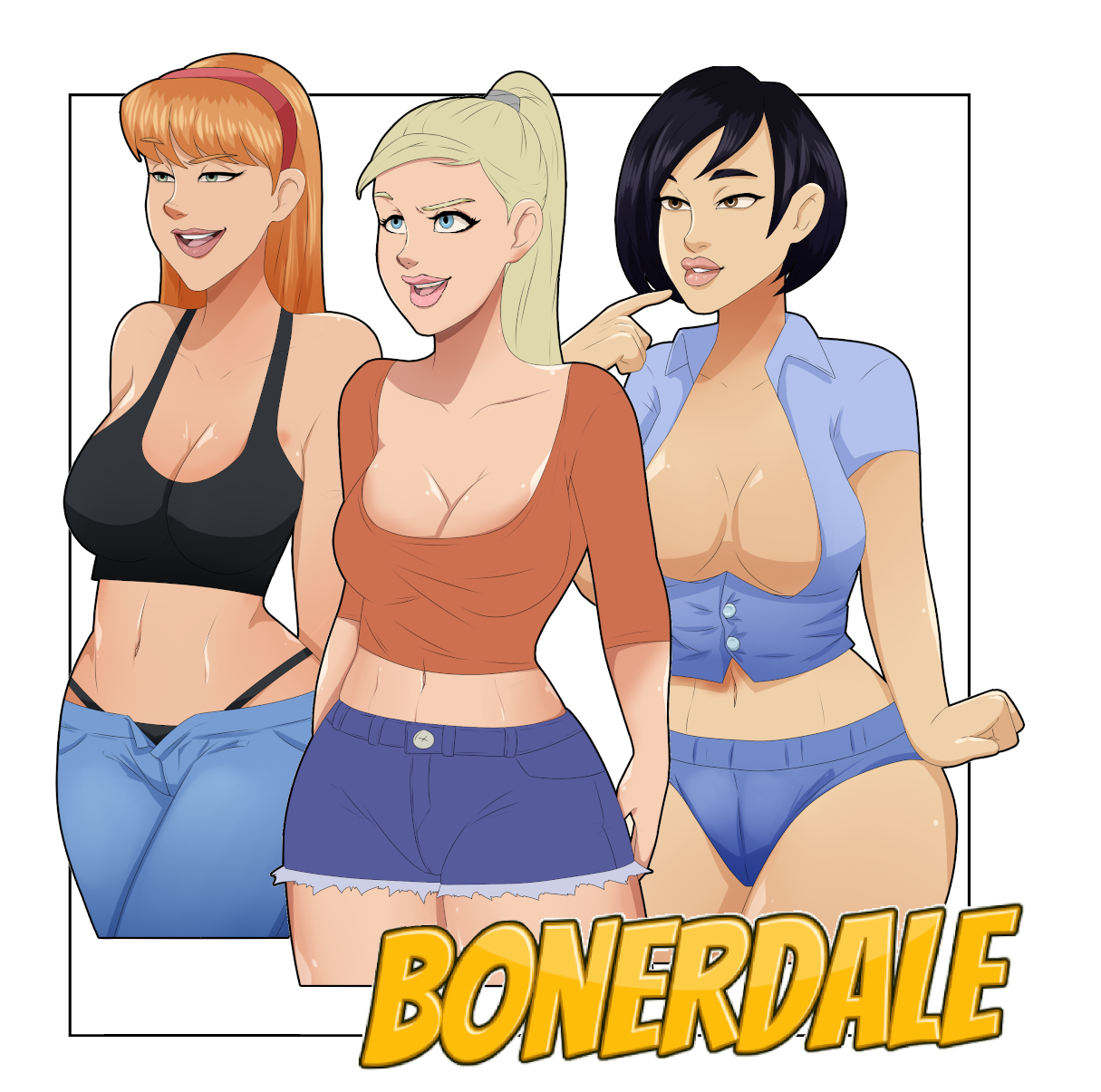 DOWNLOAD (PUBLIC VERSION 0.0.5r3) [AUGUST 2020]

IF YOU WANT TO SUPPORT THE CONTINUATION OF BONERDALE:
Patreon
-
Itch.io
PATREON Downloadable content:
12-14 extra scenes
PATREON 12$ tier:
Above + 3 more scenes (one of them explicit)
Stroll around the beautiful suburban town of Bonerdale. Meet its lovable and sexy residents while you and your friends are trying to find a job and uncover the mystery of the murders that are taking place in the town.
OS: Windows, Linux, Mac
Genre: 2DCG, Male protagonist, Point & click, Dating sim, Exhibitionism, MILF, Masturbation, Big Ass, Big Tits, Humour, Blowjob.
Notes:
(Updated: August 2020) This is about an hour and a half of gameplay if you donít skip the dialogue. More than 14 characters are introduced and about 20 explicit scenes.
If you want to support us, our patreons get twelve extra scenes as Downloadable content. Additionally, during our next update release, we will include some stand-alone extra scenes that are separated from the current game, available for our patrons.
Our 12$ and 20$ Patreons get an extra hot explicit scene, along with others that will come in the future.
5480 Hits