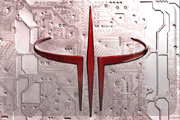 Hi all. As some of you will know I have a youtube-channel with Quake/FPS videos, but it's all Russian (because my spoken English is not so good). Also I have huge Quake demos archive that I've collecting since 1998, amongst them some games never posted before.
Now You are welcome to my new second channel -
https://www.youtube.com/channel/UCX6D0GDXMXZBwJm8N7IUIew
I will upload there best rare demos (no casting) plus I'm going to do some English content like interviews and maybe some demo shoutcasts for the biggest matches in history.
Edited by twister at 13:07 CDT, 13 August 2020 - 21041 Hits