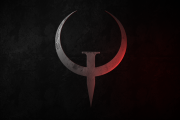 In a new extensive interview with Russian esports site
GoodGame.ru
,
Quake Champions
Executive Director Tim Willits
revealed
several important details for the game and its future in esports, including:
- Quake Champions will be featured in a tournament at QuakeCon 2017
- All future Champions will be free with a purchase of the full game
- Team gamemode 'Sacrifice' (and Duel) is being built for esports
- Ranked matchmaking will be for both Duel and team gamemodes
- Anti-cheat measures are being put into place with a third party organization
- Another classic map will make its return to QC
- Closed beta will start in the next few weeks
"So. Yes. We are committed to have a large e-sports presence. We can not announce any partnerships right now, but we're talking to all of the big esports companies, I mean we were just in Poland, Katowice IEM which is ESL's event. So we're definitely talking to the different companies, we want to make a game esports-friendly, spectacular, with different spectating features and we want to have a game modes that are esports-friendly, and we feel, after talking to a lot of pro players, that the one versus one (Duel) is something that is missing in the first-person esports scene. As well as one esports game mode which we're currently working on (Sacrifice) based on a feedback from some number of pro players. So yes, we very, you know, we very focused on e-sports. Quake has a long history of e-sports and we definitely want to work with a number of partners to ensure that we will have as many tournaments as possible."
Translator

Artem '
DieZel
' Volodin has made the interview in its entirety available for
ESReality
below:
Edited by Slasher at 10:17 GMT, 17 March 2017 - 61015 Hits