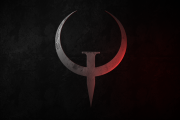 With the coming of Quake Champions, I am wondering about many people who will (potentially) come back to their quake home ground.
The one that comes to mind recenly, is, GreasedScottsman! I remember his last topic post
"My vacation from broadcasting may be a bit open-ended as there's a LittleScotsman on the way and that whole fatherhood thing is pretty time-consuming, so I've been told."
'I doubt I will stop forever, though. Quake still runs through my veins and broadcasting has been a fantastic creative outlet for me for over 4 years now. As long as there are games to cover, you can rest assured I'll be shouting "Holy Shitballs!"
I used to love watching the king of the hill events, and all of them really! Would love it if some of the Ql-tv crew would be interested enough in Quake Champions to start some of that up again :)
Anyone herd how hes doing?
5792 Hits