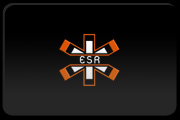 The past decade has seen a surge in the popularity of eSports. Millions of people tune in to watch different tournaments each year, with the number steadily rising year over year. Just a few years ago, there wasn't enough demand and there weren't enough professional players for world tournaments.
Today, new tournaments are routinely announced that are almost guaranteed to overtake their predecessors both in terms of number of players and prize money pay-outs. The next decade in eSports is set to see the industry come into its own, with more growth and professional players able to base careers in eSports.
For more information about the dramatic rise in popularity that eSport has seen along with some fascinating facts and figures, check out the following infographic put together by
computerplanet
.
Edited by Badb0y at 09:57 CST, 15 January 2017 - 83916 Hits