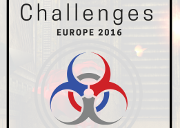 Scheduled: 11:00 CDT, 8 October 2016
Schedule:
Passed
After a long hiatus the Promode community has revived the classic
Challenges
duel series. Initially spawned as a platform to place the best duelers in the Promode community against one one another, the latest edition of the cup will look to provide a similar level of excellence as displayed in the very early 2000s.
Challenges-EU 2016 is a European open duel cup, that will be played on
11:00 CDT, 8 October 2016
. This will be a single-elimination tournament, with all matches consisting of one best-of-three (BO3) game. The Grand Finals will be played as a best-of-five.
To play please sign-up via Challonge
,
and
join the Challenges-EU 2016 Discord
server.
Links
:

Sign-Up
,

Playmorepromode.org
,
CPMA Discord
,
Challenges-EU 2016 Discord
Streams
:


ZLive
,


Team 102
Donate
:
PayPal Link
.
Edited by xerosawyer at 22:24 CDT, 8 October 2016 - 70027 Hits