www.ninemil.com
Posts: 1144
Popularity: Wannabe (1%)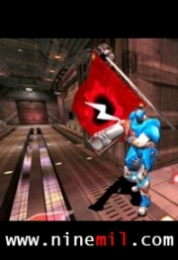 Homepage:
www•ninemil•com
E$ Money:
500 (500 available)
Buddy list:
Bookmarks:
Description:
Long term online gamer, with history reaching all the way back to 96's release of qtest. Has maintained and helped edit columns and articles for UKGamer and Barrysworld, beta tested for Dynamix, Epic, Blizzard, Irrational, Monolith, Relic, Turbine and Quake 3 Fortress amongst others, admins matches for the Savage Network, and has material incorporated into Quake 3 Promode.
Currently less active whilst studying toward a degree with the OU. Playing Q3 CCTF with Clan Grevious Angels and Q3 CPM tdm & ctf for Jizz. Actively supports the community as part of the
Lazery Attack
gaming service provider.
Mon
Tue
Wed
Thu
Fri
Sat
Sun
1
2
3
4
5
6
7
8
9
10
11
12
13
14
15
16
17
18
19
20
21
22
23
24
25
26
27
28
29
30