1920x1080 screenshot:
http://img15.hostingpics.net/pics/237898myQLconfig.jpg
FOV:
90
ZOOMFOV:
40
PICMIP:
16
VERTEXLIGHT:
ON
MAPOVERBRIGHT:
8
MAPOVERBRIGHTCAP:
145
CROSSHAIRSIZE:
18 (small)
RES:
1920x1080 @ 144Hz
Every single distracting visual effects have been removed, and I mean, ALL of them :).
Also, the config can run on 8+ years old PCs at 125+FPS stable on any map.
VERY clean config (thanks to Lorfa) and well organized.
If you still have performance issues because your PC is very old then try:
- /r_texturemode "GL_LINEAR_MIPMAP_NEAREST" (for disabling anisotropic-filtering)
and
- /r_lodbias "2" (to have less details/polygons on the players models and weapons)
(or you can dl it directly at my ESR profile
"Config: Available"
)
You might want to check this out aswell:
Why does my QL config make sense?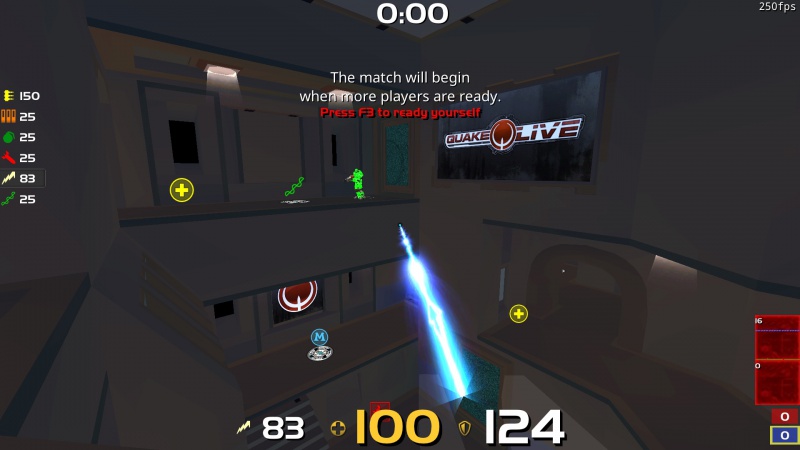 Edited by He4rTL3sS at 14:59 CST, 6 December 2017 - 41460 Hits