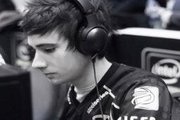 The days of
QuakeCon
, largest

Quake Live
LAN tournament are upon us. Some of the big names have awoken from their slumber and decided to not only participate, but to reach the very top and claim the QuakeCon'14 champion belt.
Unfortunately, due to the current state of the game and lack of sponsors, most players cannot afford such an expensive trip on their own. This is where the community comes in - with the help of
1stalker
, responsible for initiating the donations and donating a hefty sum of $1000, we will be able to reach the desired goal of $1000 in community donations, we are almost halfway there!
The French aim heavy player

Kevin
"Strenx"
Baeza is now looking for merely $1.000 more in donations in return for some nostalgic and classic matches in Dallas. He has expressed his will to play in his latest
facebook
and
twitter
posts.
Please chip in a small amount, step together and make this QuakeCon memorable and exciting. Thread will be updated regularly with donations.

DONATE HERE
Donation link is strenx approved on his own facebook page.
If the donation goal is not met, your money will be refunded including transfer fee.
*update*
Donation goal has been reached!
Thanks to all who donated, from the $1 donations up to high tier contributors
Links:

Previous thread
,

Facebook
,

Twitter
Edited by Teen Queen at 16:54 CDT, 22 June 2014 - 231061 Hits