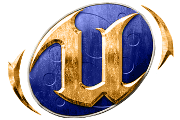 Scheduled: 12:00 CDT, 30 June 2013 to 16:00 CDT, 30 June 2013
Schedule:
Passed
Welcome to the first edition of Cluex.org's Summer Cup series 2013! We're really looking forward to the events we have on offer in the next few months, and we sincerely hope you enjoy them.
The first event of the summer, taking place on the 30th of June is a 2v2 TDM cup featuring some well known names, be they venerable old-schoolers such as

astz,

ScrMz,

Psy and

ViRtU (of WCG 2004 fame) or cluex.org cup regulars such as

ziLL,

ACo,

m1No,

ion,

skl and so on! As for the rest of you, you know who you are!
Thank you very much for your time, let the games...BEGIN!
Links:
cluex.org
,
Announcement
,
Sign-up
,

#cK.ut
,

cluex.org Facebook
,

cluex.org YouTube
Edited by astz! at 08:04 CDT, 30 June 2013 - 6507 Hits