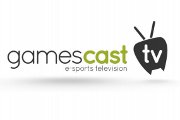 From the people who brought you
QuakeLive.TV
comes a brand new eSports Unity project, titled
Games Cast TV
. We are PROUD to announce that the
Open BETA
was officially launched this morning at 13:00 CDT! The goal behind our project is to lower the barrier of entry for enjoying eSports by aggregating and embedding as much eSports content as possible into our web platform, making viewership easy and seamless.
Quake fans will be happy to know that QuakeLive.TV, Level Up TV, and djWHEAT are ALL part of the Games Cast Network. Games Cast TV includes broadcasters and coverage of Quake Live, Starcraft 2, Super Street Fighter IV, and many other popular eSports titles. We invite you to participate in the
Open BETA
by checking out
Games Cast TV
today!
In order to make the best possible eSports viewing platform, we are seeking as much feedback as possible. Please try out the BETA and let us know what you think!
Links:
Press Release
,

GamesCast
,
Open BETA
Edited by Zalon at 14:01 CST, 29 November 2010 - 21132 Hits