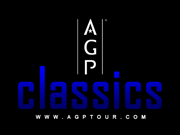 In presenting the history of Deathmatch as well as Id Software's release of
Doom Classic
on the iPhone, the AGP is proud to present Doom 2 in the
AGP Classics Match of the Week!
This tournament took place in 1996 and is called DMcon1. They had 2 tournaments at this LAN, one for Map1, and one for map Dwango5. Map1 was played much slower and more protective than Dwango5, as you will see. Also, watch the special use of the BFG; there was a special 'hidden' ability it possessed that was utilized.
This is the semi-final of the Dwango5 tourney. Ronbob (pov) vs Sslasher (not to be confused with Slasher (Rod Breslau).
We also posted the Final of the Map1 tournament, where Sslasher plays Galiu.
Presented by the
AGP
(Association of Gaming Professionals).
Edited by Streetrunner at 08:46 CST, 11 November 2009 - 27921 Hits