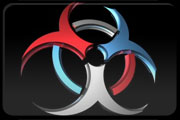 Here is a brand new aim map I've been working on for the past few days. It's designed for CPM gameplay but it works well in vq3 also. Three main concepts being focused on here, air rockets, stair combat and water combat. Since the spawn's are at the ceiling I've added in a delay between spawning in and receiving health and armor, so, if you hit an air rocket within .75 seconds of your opponent spawning they will die.
Spawn Items:
Rocket Launcher, Grenade Launcher, Shotgun
*WAIT .75 seconds* Mega Health, Red Armor
Servers:
Noobs Anonymous (Netherlands) - 213.239.188.13:33500 ak47
GUTS (USA) - guts.nuclearfallout.net
More to come + leave a comment with an ip if you upload it.
download
alt - filefront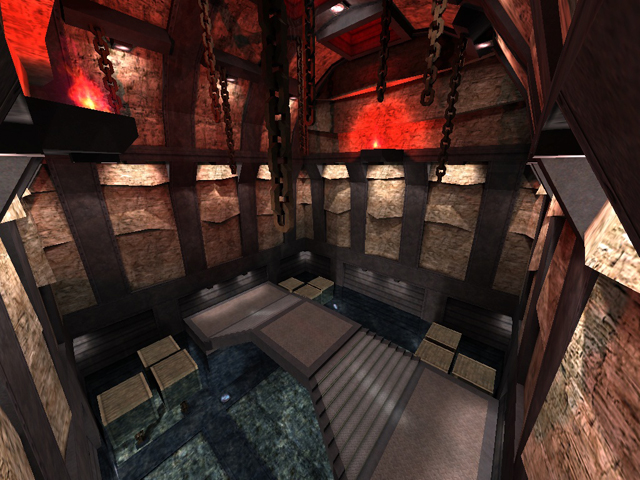 Promode Forum Thread
Edited by vamp1re at 02:39 CST, 1 January 2008 - 10784 Hits