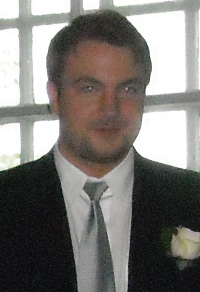 Timezone:
Europe/Stockholm
E$ Money:
500 (500 available)
Buddy list:
Description:
Paladia is
[email protected]
*
Winter's Heart
Paladia on @#a @#nilbog @#esreality @#quake.se @#wow.bg3
Paladia using *.quakenet.org QuakeNet IRC server
paladia End of /WHOIS list.
Author of the popular UMS,
Balanced Cops and Robbers
for Starcraft.
I play and lead World of Warcraft in the European top guild
Nilbog
.
Aye, I'm a MMORPG geek!
Ignore list
:
brandan (racist/flamer), kdawg (script-kiddie/flamer)
Everything I write is © 2001-2013. If you want to reproduce it in any way, use a small snippet and then link back to the original post with due credit. If it is not in text form, contact me beforehand to work out the details.
Mon
Tue
Wed
Thu
Fri
Sat
Sun
1
2
3
4
5
6
7
8
9
10
11
12
13
14
15
16
17
18
19
20
21
22
23
24
25
26
27
28
29
30
31