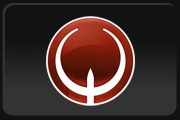 The Humanity of it all... The pain, the hollow inside ever since the 18th of february :-( The feeling from waking up on the 19th, without knowing WHEN or even IF there would be another OMG QL ctf Draft cup, have kept me on my knees ever since. Seems the only cure is hosting another (YES, it's true!!!) one asap. There are even rumors well knowned streamers (beasides h8m3 <3) will partake this time.
SIGN UP starts on APRIL 1st

Time: 07:00 CDT, 8 April 2018
Streams:

h8m3
Hope to see you folks there and that the cup will be as fun as last was.
Edited by BaMoFu at 08:11 CDT, 1 April 2018 - 4745 Hits