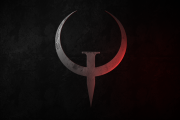 Newly established UK based esports organisation
Myztro gaming
has revealed their Quake Champions roster via a short but sweet YouTube video.
The Lineup Consists Of...
Gareth "Garpy" Marshall
Sander "Voo" Kaasjager
Aaron "Hell" Jones
Gaspar "Hypno" Machado
Xavier 'Zoot' Dhorne
Myztro Gamings team manager,

David "Zaccubus" Treacy, had this to say:
"You have no idea how happy and proud I am to be able to announce our Quake Champions Roster. We have some of the very best Arena Shooter talent, multiple world champions and arguably the best known voice in Quake, Zoot... Myself and the rest of the guys at Myztro Gaming have talked about possibly setting up an org for a very long time and with the recent resurgence of the Arena Shooters in esports, it was an oppertunity we could not let slide."
Edited by Nukm at 12:27 CDT, 6 August 2017 - 27397 Hits