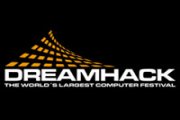 It was recently revealed that the mysterious "Quake" tournament listed among the BYOC tournaments on the Dreamhack Summer website is indeed a QuakeWorld 1on1 tournament. People going to Dreamhack Summer 2017 in Jönköping, Sweden, between 17th - 20th of June are thus going to be able to battle it out for a 15,000SEK (~$1650) prize purse.
Tournament format is group stages with a single elimination playoff, with matches being played best of three maps (except final which is best of five). The map pool is the classic selection of DM2, DM4, DM6, ZTNDM3 and Aerowalk.
More information on
the Dreamhack website
.
Edited by Badb0y at 10:22 CDT, 13 June 2017 - 6298 Hits