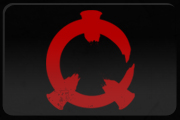 Scheduled: 14:00 CDT, 18 September 2016 to 16:00 CDT, 18 September 2016
Schedule:
Passed
The America Reflex community is thirsty for blood. Full of love and full of trash talk - let's see if we can get some action packed entertainment from the Americans eh?
Prizes based on player contributions and donations and $100.
Please support the players:
Donate Here!
Current King:

Thump4
Links:
Brackets
,
Sign Up
Edited by Teen Queen at 16:40 CDT, 18 September 2016 - 6434 Hits