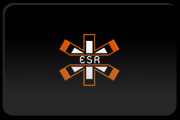 SuperData Research
has released a report on worldwide digital games sales for the year 2015. The market was valued at $61B across all platforms being PC, mobile and consoles. Since we are mostly a PC oriented community I will be focusing on the Top 10 grossing PC games listing.
The top grossing PC game of the year 2015 was
League of Legends
from Riot games with a staggering $1.6B, the runner up being CrossFire with $1.11B while the third place is reserved for Dungeon Fighter Online with $1.05B. What is really interesting about these three is their strong markets are South Korea and China since in Europe these games are not very popular with LoL being obviously the exception here.
Another surprise from the list is actually coming from the 4th place where World of Warcraft has positioned itself with its $814 million revenue. It is impressive that a game released back in 2004/2005 still holds those strong figures; it just goes to show that keeping your game alive with new content and decent support really pays off in the long run. Interestingly enough DOTA2 has placed itself on the 8th place with $238 million which is 7 times less than its main rival, League of Legends.
What this report has shown, in addition to aforementioned figures, is that the PC master race definitely rules the digital gaming industry. With its $6.3B in PC games sales compared to the $2.1B for consoles, this marks the ending in the everlasting battle of PC vs consoles.
Check the
entire Top 10 grossing games
of 2015 for PC, mobile and consoles.
Links:
SuperData Research
,
Top 10
Edited by Badb0y at 09:01 CST, 17 February 2016 - 8406 Hits