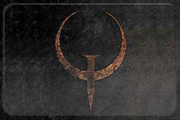 now that you switched back to WMO (again), as a result beeing badass (again) - and im using columns here to point out that we had exactly this before...
can you PLEASE stop using that shitpile of plastic junk that is razer gaming hardware completly? i mean even from an advertising point of view its becoming totally contra productive to see you getting worse and frustrated while using their gear, going back to that 5€ bog standart equipment and beeing all fine again. unless thats some intentional next level trolling you pull of there you prolly should have a talk to your sponsors so that they stop enforcing that hardware upon you (like av3k mentioned a couple of years earlier, its bad for you).
congratz for spring finals btw, cheers.
22096 Hits