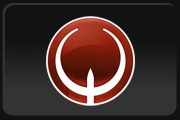 Quake Live LOL Moments Movie
Heyho guys,
Actually i wanted to collect demos in order to make a new fragged by mousestar movie. Due to my hilarious skills ive collected incredible FAIL or LOL moments so i came up with the idea of creating a QL LOL movie !
!This is a demo call! guys send me ur LOL or FAIL or EPIC WIN moments and we`ll make an hilarous movie
Im an experienced editor and ill create an awsomely funny and well-edited movie.
Time to show off ur LOL-skills send me ur demos :
alex_hunt73@yahoo.de
RULES:
-Its funny--upload it
-write down the time (timer counting up) for example: "haharail213"
Hope to get a lot of laughs hf guys!
Earlier works:
http://www.youtube.com/watch?v=ni6URDLdISg
http://www.youtube.com/watch?v=3-KvtANcXlE
3689 Hits