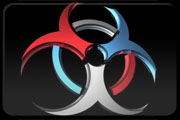 Currently from the depths of CPM, the order of the tournaments has been set: the 1v1 tournament will be the opener, followed by the first CTF tournament since the teams are out of touch and need to re-group and the individual players are on the rise. The feed back has been good so far, but a lot more is needed before the tournaments begin. TourneyCPM is looking for NA/Euro admins and representatives. To get a position you simply have to message an admin on

ESReality or

#tourneycpm
. Note: the maplists are still not set.
Three groups exist: Seeders, Admins & Representatives. Representatives being a new group who are influential/active players in each community, who will represent the stated parties, in terms of rules, scheduling and other communal actions.
At the end of each grouping->tournament->final for each Continent, there will be International Seeding combining 7-10 top scoring players and teams from each continent. Hosting and website are being arranged for the tournaments, with community building features, team sites, team private pages, powerful admin tools, and demo/short movie hosting. The search for sponsors starts now, with prizes or advertising as the options. Message me for opportunities in this regard, sponsors and sponsorship reps alike.
Community channels:

#uscpmpickup
,
#cpmpickup
,
#promode
,
#esreality
&
#cpma.na
Edited by xou at 08:36 CDT, 29 October 2008 - 12484 Hits