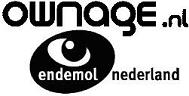 Today the Dutch organisation
Cowworks
has released the following statement (in Dutch orginally).
"This generation of gamers is waiting for something new. It has become to take a serious look upon E-sports and give the gamers the attention they deserve. This all will happen with Studio e-Sports! Studio e-Sports is a new TV-Show created by
Endemol
and
Ownage.nl
that will highlight competitive gaming. Studio e-Sports will be the first show that will bring gaming as a spectator sport on the Dutch TV. Worldclass players from the Netherlands will compete in a studio filled with people. In the show there will be multiple competitions in several games. There will be live matches that will be commentated by the best shoutcasters the Netherlands has to offer. Gaming-Expert Paul Hulsebosch will explain the details of each game and the reigning champions will give tips and tricks.
The first show of studio e-Sports will be recorded on Sunday 19 June in Studio 1 Aalsmeer. This show will focus on the following games:
Gamers that want to compete in the FIFA Street competition and the Dead or Alive Ultmate competition can sign up on Ownage.nl. Or if gamers want to be a spectator during the recordings. They can also go to the Ownage webby."
Source:
Ownage.nl
Translated by

Eike
Edited by Ins0mnia at 22:14 GMT, 10th Jun 2005 - 13027 Hits