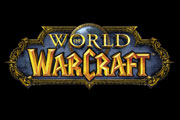 https://youtu.be/TVIBZ3pyzUI
"R.I.P. It's been known by many and for a while that Serious is a manchild who fakes and inflates his game stats and wanks on %%.
However, I don't think many understood how much he does it and how big of an impact it is.
If you are a follower or a subscriber to a serious, congratulations, you have been scammed."
P.s. I was asked to share this video by Sanchez.
Personally, I have watched it few times, but I am not gonna spoiler it for those who have not seen it yet.
Edited by Zundrev at 19:13 CDT, 1 October 2020 - 12908 Hits