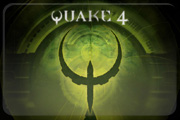 Sup guys.
Didn't know ESReality's quality could go even lower lately but this idiot who calls himself 'Godservant' has been on the loose for a while again. Apparantly he was known in the past as a notorious troll who would make fake videos about Q4 games against pro's and high level players and claim that he's the best- or godlevel in Q4. He's doing the same thing again in poor fashion and needs to get rid of.
Multiple people also claim he's been cheating in those videos (I'm not watching his conten, so can't judge).
In any case. I'm tired of seeing his garbage on this website and made this poll to demonstrate to the admins after a week of voting. Hoping they take action.
https://strawpoll.com/677yfbrx
Happy voting
34395 Hits