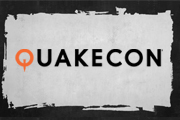 THE LONG AWAITED PRO TEAM HAS BEEN CONFIRMED.
THE HYPE IS OVER.
Team Name: Hype Train (
Br1ck
,
Fear
,
Avenged
,
Effortless
)
First we have our High D,
Br1ck
. He's been through a lot this year and deserves this epic combination of players. He's particularly well known for this terrible aim and inconsistent play.
Next we have one of our Offensive players,
Fear
. He wanted to give a personal statement of his thoughts about Quakecon, so here it is. "DICKS DICKS DICKS DICKS DICKS." He provides some of the best input for our team and is the team analyst.
For our second Offensive player we have
Avenged
. Avenged is known to go out to brewerys every weekend and hangout with his wife. He occasionally gets on Quakelive to play a game, but rarely plays with his team.
And for our last (and best) player we have
Effortless
. He's the main Flag D. He has zero accomplishments when it comes to Quake, but won the 10k raffle last year at the 2014 Quakecon. He officially won more money than Cypher. Therefore
Effortless
>
Cypher
.
We have high hopes to win money at Quakecon, as long as it involves raffles. Effortless has won 100% of the Quakecon raffles he's entered, so we expect that again this year.
Please come watch our streams and enjoy the entertainment that is involved!
Stream Links:
Effortless
-
Br1ck
-
Fear
Edited by Effortless at 12:08 CDT, 12 July 2015 - 41830 Hits