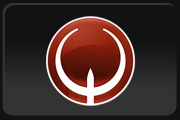 Scheduled: 08:30 CDT, 10 June 2012 to 12:30 CDT, 10 June 2012
Schedule:
Passed
We received a lot of complains from the newer and not so experienced players in Quake Live during our last few cups, so we'll organize another Duel Cup but this time for players only below 1400 dueling Elo points! (referring to QLRanks). The first edition takes place on European servers. You can already sign up, and make sure to have a stay on IRC at
#infectedGaming
while the cups proceeds. Of course you can participate at the regular duel cup to get a higher challenge, but if you lose in the first rounds you can try out this one and maybe you'll win! So even if you have above 1400 ELO points but you lose in the first round of the infected Duel Cup, you'll get a seat in this cup. Have fun & enjoy your time!
Visit the
cup page
for extended rules and registration information. All seats are taken. You will have the chance to sign up in the last 30 minutes, if a attender doesn't appear.
Links:
Rules + Sign Up + brackets
,
infected Gaming
,

#infectedGaming
,
infected Duel Cup #6
Edited by Badb0y at 07:57 CDT, 10 June 2012 - 10469 Hits