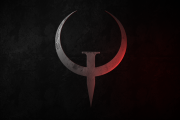 ESR, we need to get some things straight.
Are high caliber players not entitled to be fortunate of having certain situations going their way despite any odds or prior experience?
What is random? And why some players say it's Quake Champions? What exactly does that mean in the context of gameplay?
Let's start to summarize some things from these drama shit shows that are QuakeCon topics into smaller shit shows.
22671 Hits