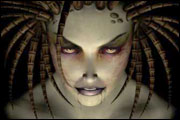 Today the fifth season of the Afreeca TV StarCraft League (ASL) in competitive Starcraft: Brood War has begun. Games of the Ro24 Group A were played at 05:00 CDT.
The return of ASL marks the second season of play in StarCraft: Remastered and you'll be able to enjoy every minute of the action on the English stream: http://www.afreeca.tv/afasl

ASL Season 5 will run for ten weeks, with games scheduled every Tuesday and Sunday at the Freecup Studio. The round of 24 will be held as a single elimination dual tournament. The twelve players that emerge victorious from the round of 24 will be joined by the top four finishers from ASL Season 4 in the round of 16 for Season 5. The round of 16 will also feature the single elimination dual tournament format, while the semifinals and finals will be best-of-five, single elimination.
From Starcraft.com
The round of 24 will take till the end of march. See the schedule linked below.
Links:
Groups and schedule.
English VODs of day 1.
Game 1 starts @ 29:40. Notice how there's an island map played in competition. That's apparently rare these days.
Teamliquid thread about games played today.
/r/broodwar: ASL 5 compiled Links.
Overview, portraits & ranking of players on teamliquid.net.
There have already been qualifiers during february.
Teamliquid Thread (featuring english VODs)
Edited by M1zzu at 17:37 CDT, 11 March 2018 - 3421 Hits