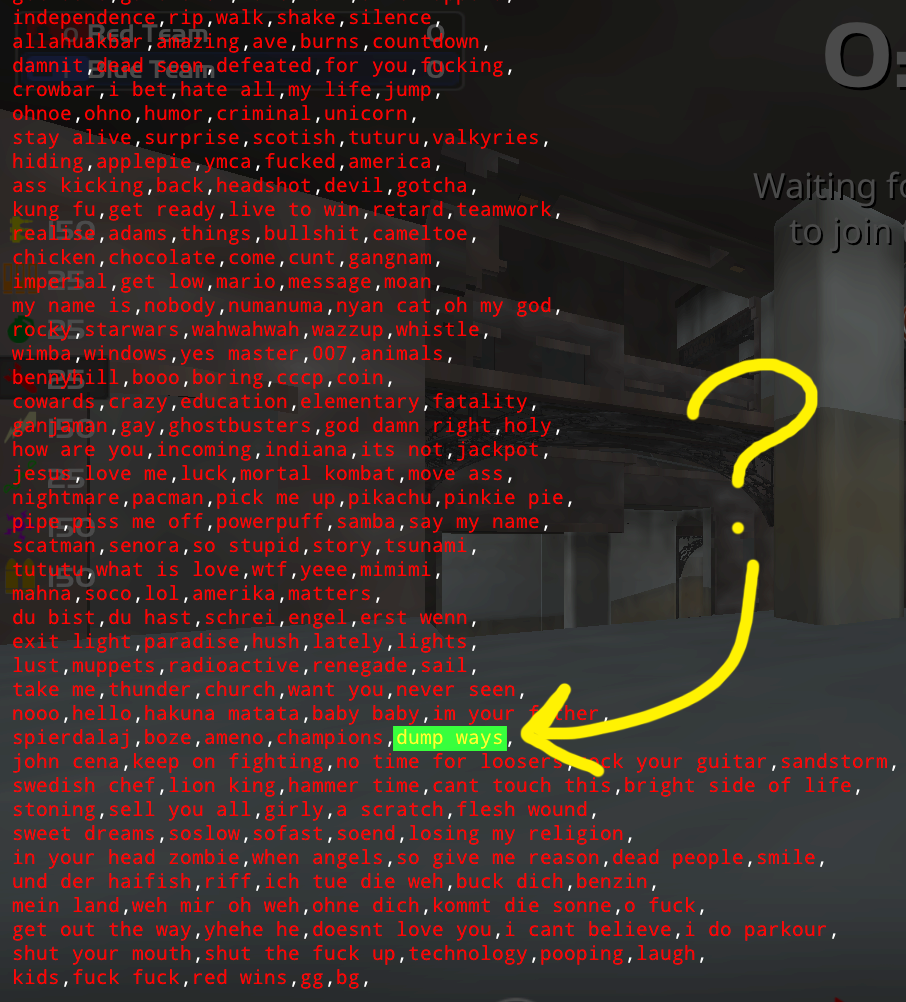 [dump ways]
I've been enjoying the server-side custom sounds, notably:
->snarl
->beep boop
->scotish
->riff
->moan
->pacman
->benzin
In !soundlist one can see the "dump ways."
It doesn't work! Where can I download this plugin to investigate the mysterious sound?
Do you think it's a secret by plugin author??
See attached image!
Edited by supremee at 07:05 CDT, 8 June 2016 - 7141 Hits