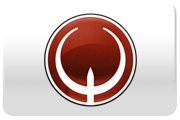 Hope you liked our
Quake Live tournament on November 2021
? Coz we did! And that's why
The Frags
invites you all to
another Quake Live 1v1 cup
! Prize pool will be the same,
60,000 RUR (around $850)
.
Happy New Frags!! will be played on
09:00 CST, 26 December 2023
! But this time we've got one special condition. Latecomers won't be waited longer than 15 minutes, so we recommend you not to try playing two tournaments at the same time, like in November. This is a special requirement from the main sponsor of the event.
DON'T FORGET YOU HAVE TO CHECK IN! CHECK IN STARTS ONE HOUR BEFORE THE CUP!
Anyone is free to participate or stream the cup, no restrictions. Contact cooke#9864 in Discord to ask any questions or make any suggestions.
Edit
: Cup has been moved to 26 December to avoid clashing with a Diabotical LAN.
Links
:

The Frags
|
Cup Link
Streams
:


DeliberateMurder
|



ins
|

nvc
Edited by ins at 07:47 CST, 24 November 2021 - 6600 Hits