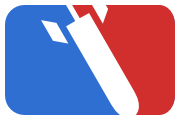 I've witnessed a stream or two filled with qc cultists and shit that's being said there is surreal.
so apparently, qc having 1,3k avg players is not bad because "we're aware that quake won't be a mainstream game, we don't want it to be mainstream, these are good numbers for a quake game".
also when confronted with tech issues qc has the common reply is "oh so you think you can do it better? why don't you get a job there then? why don't you fix it for them?".
and probably my favorite "you crying about qc cause your pussy cant handle being fucked by big black dick".
what's the best you've heard?
let's make a greatest shits list.
159291 Hits