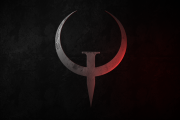 I have recently checked QC playerbase and it seems they lose -40% of player base per month.
September: Avg players: 628 Gain: -422.4 Gain in % -40.20%
October : Avg players: 394 Gain: -234.2 Gain in % -37%
Stats:
http://steamcharts.com/app/611500#All
Seems their slow QC progress, and each UPDATE disappointment such as LG nerf (for me personally - stopped playing after nerf) is making them huge playerbase loss.
What are your thoughts, what they need to improve. Maybe they will learn something from the community this time after seeing this TOPIC and thoughts of people.
143676 Hits