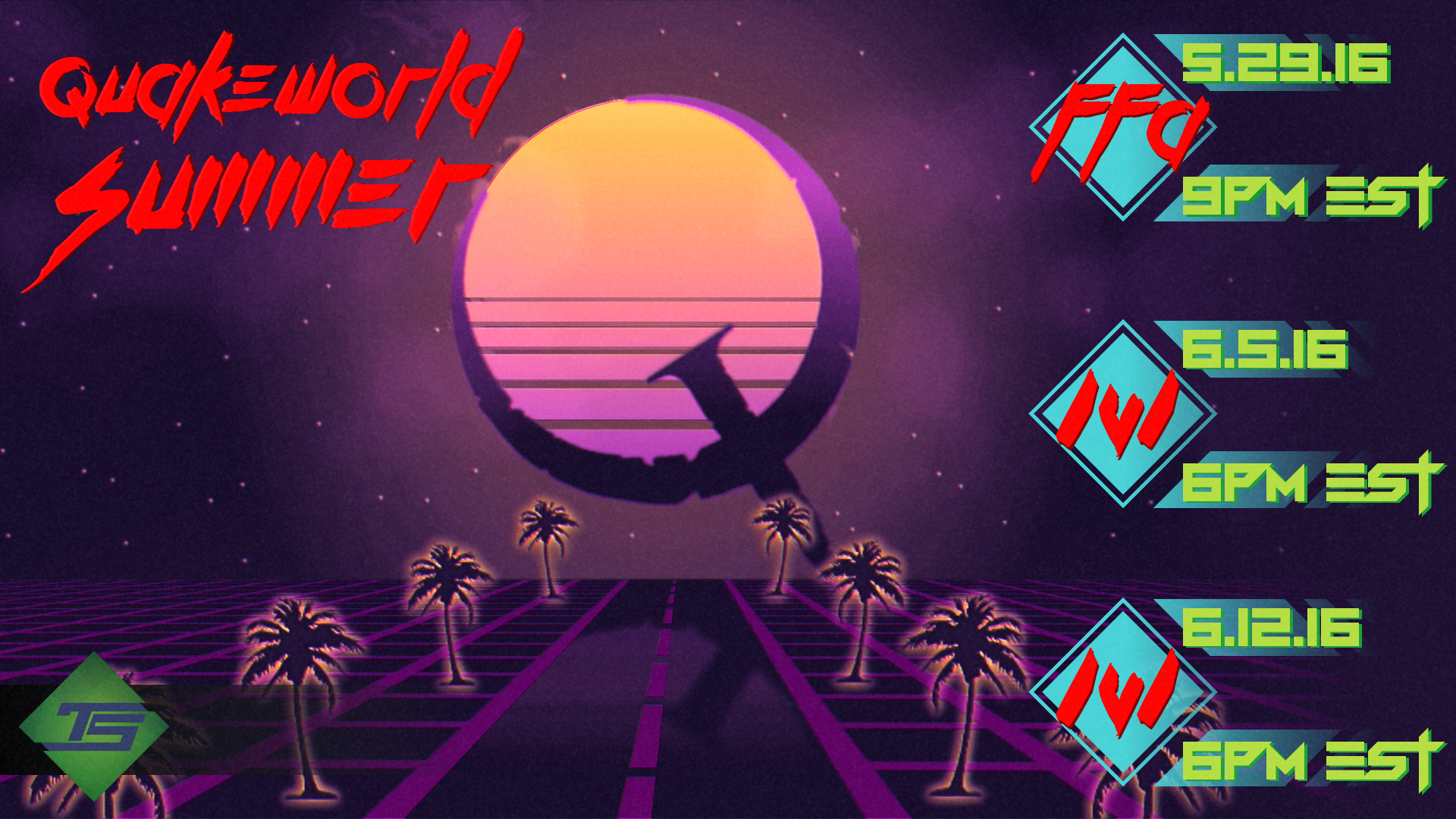 With Quakecon announcing the QuakeWorld 2v2 tournament, us Americans have a good reason to be worried. We're gonna get steamrolled. Hard.
However, I'm willing to bet that there a few out there who are into that sort of thing, so Tastyspleen.tv will help get the juices flowing with a handful of QW events over the summer. These will each be one-day events, likely on Sundays, and we'll run FFA, Duel, TDM, and maybe a fun mod or two. Starting with FFA will allow newer players to get their configs set up in a low-pressure environment, and possibly help us with seeds for more serious events.
Go ahead and sign up below, and get your nails sharp for Quakecon!
Date:
Sun Jun 5
Time:
18:00 CDT
Signups
:
Challonge
Stream
:
Tastyspleen.tv
Servers
: NA KTX
IRC:

#tastycast
Discord:
tastyspleentv
3753 Hits