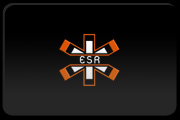 I've been wanting to try this for a while. An ESR community "lets play". Each month we'll select a classic/retro FPS to play. You can share your experience, servers, videos, screenshots, etc.
This month I'm highlighting Urban Terror. I haven't played this game since back in the day... so lets give it a shot. There was a new update just last month.
Game:
Urban Terror
URL:
http://www.urbanterror.info/
About:
http://www.giantbomb.com/urban-terror/3030-19371/
Gameplay:
https://www.youtube.com/watch?v=tsaJPycHbFw
Let people know you're from ESR. Use the clan tag ESR.
Edited by Terbo at 16:55 GMT, 5 December 2014 - 6365 Hits