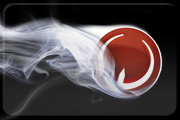 Esports Heaven are looking to expand their admin team.
If you have an in-depth knowledge of competitive QuakeLive and would be interested in the opportunity to join up with an organisation already well-known in the Call of Duty, Counter-Strike: Source and Team Fortress 2 communities for providing top quality tournaments (giving away thousands of euros of cash and hardware prizes in the past six months) then this might be the position for you.
Esports Heaven are looking for highly skilled and dedicated volunteers looking to work alongside a team of professionals with the prospect of career development and the immediate bonus of Heaven Media's hardware incentive scheme.
Click
here
for more information on the position including requirements and a full job description as well as details on how to apply.
Edited by crow- at 09:19 CST, 9 March 2010 - 7276 Hits